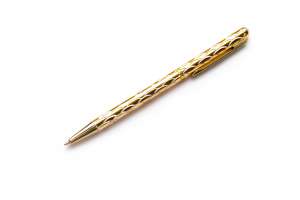 What is a will?
A Last Will and Testament is a legal document that contains your intent as to how you want your property and assets to be distributed after you pass. This legal document is not operable until the time of your death. All persons eighteen years of age or older should create a Will, which must be drafted and executed in compliance with the laws of your state, should name an executor, and should cover distribution of everything you own.
Why Should I Make a Will?
Making a valid Will is the only way you can be assured your assets will be distributed to the persons and/or entities according to your personal wishes after you die. If you die without a valid Will, then you will have died "intestate" and your assets will be distributed according to the laws of descent and distribution of the State in which you reside. This may be very different from what you may have intended.
Anderson Pfeiffer, PC can assist you in making a Will for the first time, preparing a codicil to your existing Will, or creating an entirely new will. Sometimes, this is a very simple task. But we understand that many people have unique family situations and wishes for how they want to leave their property. In every case, our attorneys will work with you to draft a Will that meets your specific needs and desires, no matter how complex.
We can also represent you in matters relating to:
Administration of Estates or Will
Will Contests
Inheritance Disputes
Breach of Fiduciary Duty Litigation
Abuse of Power of Attorney Litigation
Executor Challenges
Administration Challenges
We are attorneys serving the Galveston, Harris, Fort Bend and Brazoria Counties. Anderson Pfeiffer, PC is conveniently located in Dickinson, Texas, which is central to Alvin, League City, Friendswood, Clear Lake and Santa Fe. We also serve the Galveston, Houston and Pearland areas. Our attorneys are licensed to practice law in the State of Texas and the United States District Court for the Southern District of Texas.
The information furnished is only general and not a substitute for personalized legal advice.