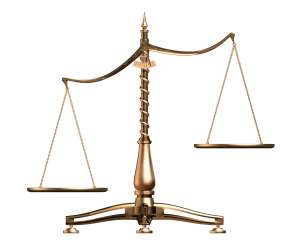 The attorneys at Anderson Pfeiffer, PC have extensive experience handling probate, guardianship, property and trust disputes in and out of court. A few examples of disputes and controversies families experience include:
Competency – Was your family member of sound mind when the will or trust was established?
Undue influence – Do you suspect someone exerted undue influence, duress or coercion over your loved one that resulted in the estate being left to someone other than to whom your loved one truly intended?
Forgery/Missing Elements – Are there questions about whether your loved one's will or trust is valid?
Distributions – Do you have questions about what is your legal distribution under a will or trust?
Common Law Marriage – Is there a dispute as to whether or not a common law marriage existed and how that affects inheritance rights?
Breach of fiduciary duty – Do you suspect a trustee or personal representative put his personal interests before the interests of the estate and its beneficiaries? Did someone in a fiduciary role take advantage of your parents or grandparents? Is someone questioning your acts as a trustee or personal representative?
Guardianship litigation – Is there a dispute as to who would best serve as the guardian of the person and/or of the estate of your loved one?
Creditor claims – Have you been contacted by purported creditors of the decedent?
Real Estate & Title Disputes – Have you discovered a title issue, such as a deceased spouse or parent's name still on the deed? Is there a disagreement over how to divide joint-owned property?
The attorneys at Anderson Pfeiffer, PC can provide experienced representation for beneficiaries, heirs, trustees, and other interested parties involved in these type sensitive issues. Court-intervention is a last resort, but sometimes the only way to resolve these disputes.
We are attorneys serving the Galveston, Harris, Fort Bend and Brazoria Counties. Anderson Pfeiffer, PC is conveniently located in Dickinson, Texas, which is central to Alvin, League City, Friendswood, Clear Lake and Santa Fe. We also serve the Galveston, Houston and Pearland areas. Our attorneys are licensed to practice law in the State of Texas and the United States District Court for the Southern District of Texas.
The information furnished is only general and not a substitute for personalized legal advice.