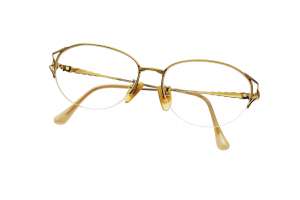 Guardianship is a legal proceeding available when a person cannot act for himself or herself. It is most commonly needed when an elderly person is no longer able to make health care and/or financial decisions. A guardianship may also become necessary when a disabled child turns 18, so that the parents can continue to make health care and financial decisions on behalf of the child. The person who is appointed by the Court is called a guardian. The guardian's authority is limited to those areas of life in which the evidence proves the person is incapacitated.
The attorneys at Anderson Pfeiffer, PC, do their best to craft guardianships that fit the needs of each incapacitated person so that the least restrictive environment can be utilized for such person. Our attorneys also consider all alternatives to guardianship and available supports and services, such as the use of a Supported Decision-Making Agreement in lieu of a guardianship.
Depending on multiple factors, guardianships can be over the "person," over the "estate," or both. A guardian of the person will take care of the physical well-being of the person subject to the guardianship, including making health care and placement decisions. A guardian of the estate will take care of the real and personal property of the person subject to the guardianship. More often than not, the same individual may serve in both roles. There are quite a few responsibilities to serving as a guardian, so you should discuss with an attorney the full extent of what a guardianship is, and whether one is necessary.
The attorneys of Anderson Pfeiffer, PC, can assist you in determining if a guardianship is appropriate, acquiring a guardianship for a loved one, and we can represent you in serving as a guardian of the person and/or estate of such person.
We are attorneys serving the Galveston, Harris, Fort Bend and Brazoria Counties. Anderson Pfeiffer, PC is conveniently located in Dickinson, Texas, which is central to Alvin, League City, Friendswood, Clear Lake and Santa Fe. We also serve the Galveston, Houston and Pearland areas. Our attorneys are licensed to practice law in the State of Texas and the United States District Court for the Southern District of Texas.
The information furnished is only general and not a substitute for personalized legal advice.